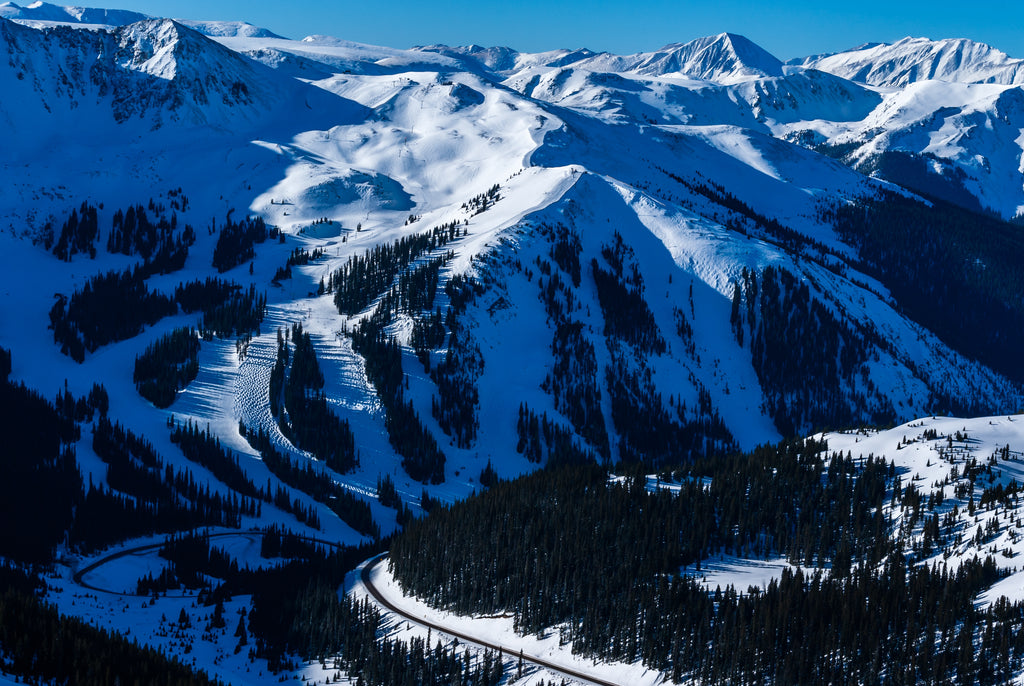 Photo: Arapahoe Basin (Colorado)
It's been a wild winter. Variable is really the best way to describe it. Here in Vermont, we've seen temperatures fluctuate from 50 degrees to 20 degrees one day to the next (hello ice!). Not to mention lots of high winds and lift delays. Out west, it's been a different story with a very delayed start to the snow.
So as we head into March, we've compiled our suggestions on where to ski this spring to still make the most of the season.
ALTA (UTAH)
Don't ever count out that Alta Magic. After a slow start, things have really picked up here with an 85" base as of writing and more snow on the way. Also, with a preponderance of north-facing slopes (53%), the snow is here to stay well into spring. 
ARAPAHOE BASIN (COLORADO)
According to Z Rankings, no other ski resort's snow curve climbs more steeply than A-Basin's as the season progresses due to high elevations at both the base and summit along with north-facing slopes (55%). Another slow starter, but February brought over 2', so go check it out. 
LAKE LOUISE (ALBERTA)
With the longest non-glacier ski season in North America, Lake Louise is a perfect pick for spring. This Canadian stunner has seen above average snowfall all season with more forecasted still to come. Plus, you can avoid the frigid temperatures often experienced here earlier in the season.
JAY PEAK (VERMONT)
The snowfall winner in the east this year (and many years) with 273" since opening for the season. Add on top of that, Jay's awesome terrain and you can't go wrong. If conditions don't happen to be ideal when you're there, don't worry, you can check out the real pride of Jay...the water park...
Or why not consider the alps? Zermatt, St. Anton - Lech - Zurs, the Dolomites. Due to big snowfalls early in the season, conditions will hold up exceptionally well into spring. 
Once you've decided where you'll be skiing, check out our tips for making the most of a spring ski day on slopes!