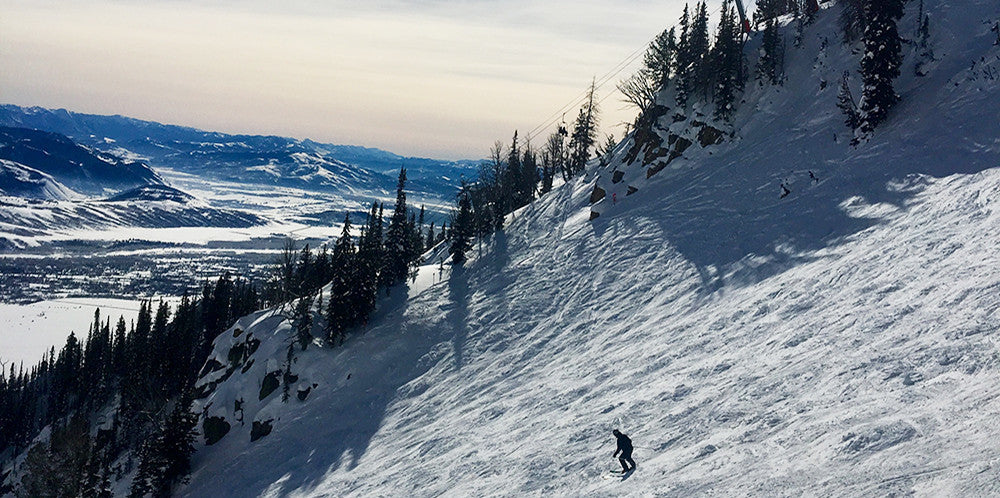 There's a lot to love about spring skiing from the warmer temps and longer days to shorter lift lines. Here are our tips for planning the perfect spring day on the slopes. 
START LATER, SKI LATER

Overnight, the soft snow will turn firm. Don't fret. It will warm up later in the day. Plus, with Daylight Savings, you'll have light longer out on the mountain. One of our favorite resorts, Telluride, even extends their hours. 
BUMP IT UP
Softer snow makes for a great time to ski those bump runs. Plus, you'll get an amazing workout in that will have you ready for the beach once ski season is officially over. 


BREATHABLE IS BETTER

With warmer temps, you need some breathability in your gear. Our jackets are perfect for that and also feature much needed underarm vents. Make sure your base layers are also highly breathable. Remember the old adage, "cotton kills."


APRÈS AWAY 
This is a must. Do your research and find the best après space outdoors wherever you're skiing. Also, don't forget your sunnies. 

SAVE FACE

Don't forget sunscreen! No one wants the dreaded ski goggle tan. Even Kim Kardashian can't pull it off...