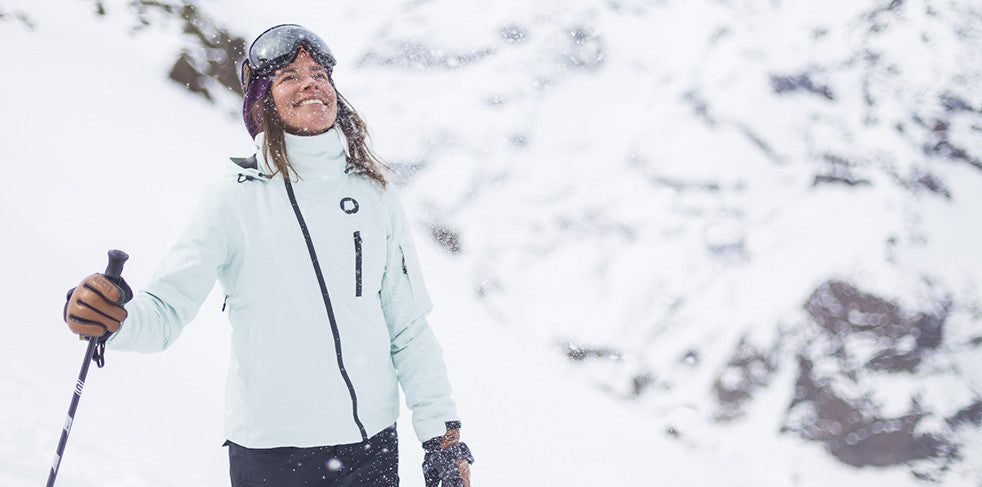 In a past life I worked in the beauty industry, so I'm always on the search for products that keep you looking good on the slopes and après. There's nothing worse than the damage the wind, cold, and sun can do to a skier's lips. Having easily sampled over 100 lip balms in my lifetime, I've found the 5 listed below to be the best for staying comfortable while skiing and for healing in between slope sessions.

THE ALL-AROUNDER

BRR! Winter Balm, $18
This all natural, vegan balm protects on the mountain, but also soothes skin after a day on the slopes. It can be used all over the face, not just lips. It's a true multi-tasker with a premium blend of high performance botanicals like neroli and clary sage crafted specifically for snowsports. 

ON MOUNTAIN (with SPF)

Coola Liplux SPF 30 Original Formula, $12
The rich formula with Raspberry and Avocado fruit butters soothes and nourishes, while also protecting with SPF 30. It glides on smoothly and keeps lips feeling hydrated for hours. 
All Good Lips Unscented SPF 20, $3.50
No need to worry about leaving this organic wonder behind in the ski house or losing it off a lift. At only $3.50, you can stock up on these soothing, natural balms. This zinc oxide formula delivers SPF protection. 
APRÈS (for healing)
Weleda Everon, $7
Fairly easy to find at ski town natural markets, Weleda's Everon is a great option for comforting lips. This soothing balm has jojoba and precious rose wax to provide comfort and hydration. 
Earth Tu Face Skin Stick, $34
California brand Earth Tu Face's luxe stick delivers moisture from a natural blend of medicinal herbs, olive oil, and other good stuff that will help restore and rejuvenate dry winter skin. 
Post updated 11/14/18